Reliable Acrylic Fiberglass Bathtub Refinishing & Fiberglass Bathtub Refinishing in Tri-Cities, TN
Are you looking to change color of acrylic bathtub without replacing? Call (423) 612-4174 to quickly and cost effectively transform your existing bathtub in place without demolition or removal with acrylic fiberglass bathtub refinishing. We serve Tri-Cities, TN and surrounding areas. Save instantly on your next project with our online specials page.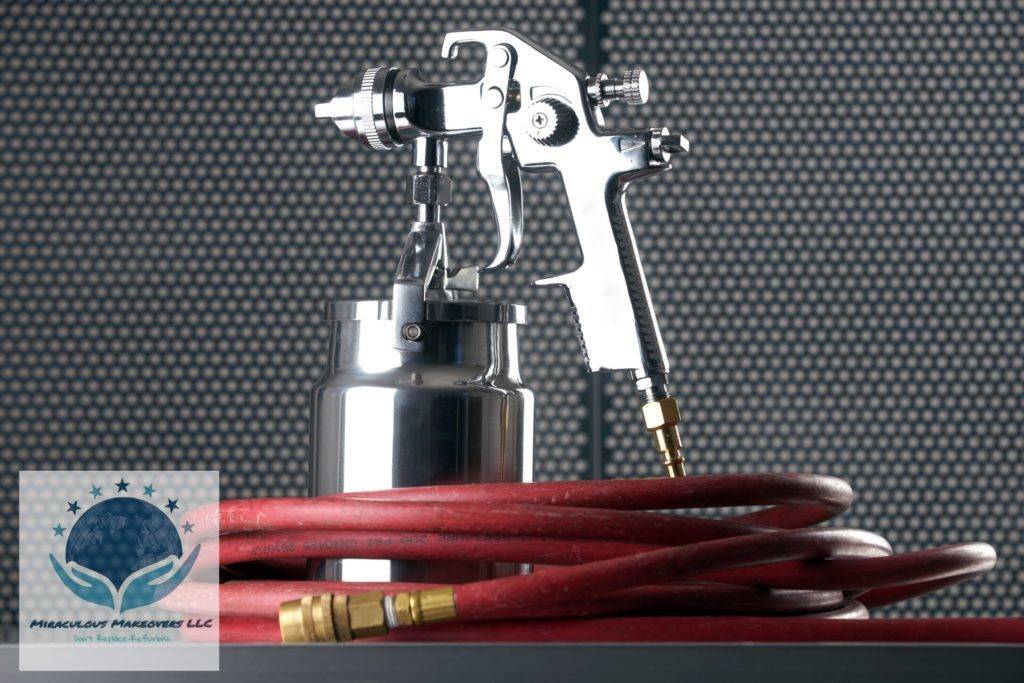 Need to restore fiberglass tubs in your home or business? Not many refinishers are detail oriented on every refinishing project. At Miraculous Makeovers we are the Tri-Cities, TN acrylic bathtub refinishing company you can trust to get the job done.
When you need acrylic fiberglass bathtub refinishing in the Tri-Cities, TN Area, think of Miraculous Makeovers.
We go the extra mile to provide an honest team of experts who knows how to whiten a yellowed fiberglass bathtub while offering affordable prices. We believe in doing the job right the first time, utilizing state-of-the-art bathtub refinishing products to ensure that you receive a long-lasting finish. You can trust us to provide you with the acrylic fiberglass bathtub refinishing service you deserve, risk-free 100% satisfaction guaranteed!
Interested to see what others in your area are saying about our services? Visit our fiberglass tub refinishing reviews page to find out why we're the preferred company in Tri-Cities, TN and the surrounding areas.
Should I Resurface Acrylic Bathtub or Will Polishing Fiberglass Tub Shower Work?
Acrylic fiberglass bathtubs can scratch easily just from day to day activities in the bathroom. No matter the issue, we will get to the source of the problem either by applying a durable finish or by applying our acrylic tub polishing compound which we buff the scratches out to save you even more money over replacement cost.
How Do I Get My Fiberglass Tub White Again?
Restoring a fiberglass tub gives a few advantages to homeowners and businesses. Besides, the fact that you'll be extending the life and aesthetics of your existing bathtub, you will also be restoring it to a like new condition, from dingy brown to bright white in only a couple of hours. Miraculous Makeovers has the best comprehension of how to refresh your fiberglass tub to its unique appearance regardless of the issue. If you try do it yourself bathtub refinishing, it can be a difficult situation to figure out, leave it to the experts to make your fiberglass tub white again.
Refinishing a Bathtub Does it Work?
Definitely, when done by professional fiberglass bathtub refinishing contractors with top quality materials your acrylic bathtub will have the look and feel of a brand new tub. Whether it's porcelain, fiberglass, ceramic, acrylic or a cast iron tub, bathtub refinishing does work and fits right into your budget.
How Do We Solve The Problem?
We will make sure your tub is updated with a long-lasting durable finish by performing our acrylic fiberglass bathtub refinishing. Depending on the extent of the problem we will transform your acrylic fiberglass bathtub in 4-6 hours, we will get rid of that ugly tub once and for all.
Our Acrylic Refinishing Services
Resurface acrylic bathtub
Change color of acrylic bathtub
Miraculous Makeovers also offers tips that will help you maintain your newly refinished acrylic fiberglass bathtub to keep it shiny and clean — as well as problem free from peeling or chipping. Dawn dish washing liquid maintains your finish by safely wiping away dirt and soap scum. Acrylic fiberglass bathtub refinishing is a cost effective way to update your bathroom on a budget. Contact our expert team to learn how you can save money by choosing Miraculous Makeovers, we refinish all popular bathtub styles.
Why Work With Miraculous Makeovers?
– Highly qualified and trustworthy refinishers who are all factory trained, certified, drug tested and background checked.
– On-time appointments from friendly professionals who value your time and perform every job as efficiently as possible.
– A fully masked worksite that leaves no mess or trace. We respect your property as if it were our own.
– UPFRONT, affordable pricing so you get the quality service you need without getting blind-sided by unexpected fees.
– 100% GUARANTEED satisfaction! We stand 100% behind all our work.