Reliable Claw Foot Bathtub Refinishing & Cast Iron Bathtub Refinishing Services In Tri-Cities,TN
Is your diy clawfoot bathtub refinishing failing? Call (423) 612-4174 to repair and refinish your claw foot tub before the problem gets worse. The Tri-Cities, TN claw foot bathtub refinishing experts at Miraculous Makeovers are your local refinishers serving johnson City, Bristol, Kingsport and surrounding areas. Don't miss out on savings when you visit our online specials page.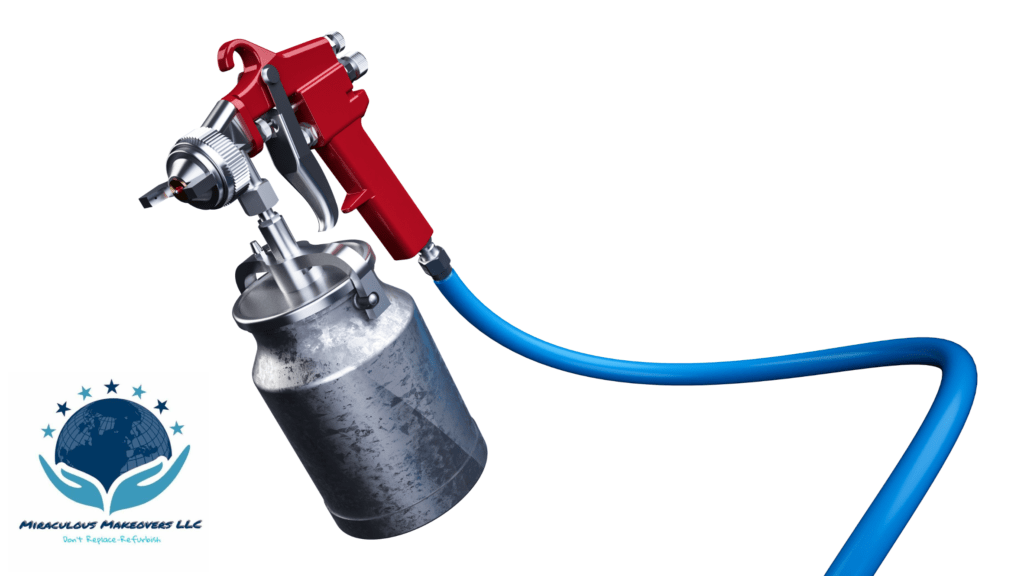 Miraculous Makeovers has been refinishing clawfoot tubs for over 10 years servicing the Tri-Cities Tennessee area in residential and commercial refinishing. Our claw foot bathtub refinishing experience ranges from small repairs to custom clawfoot tub restoration projects. We clean and repair clawfoot tubs and have the equipment to give you a long-lasting durable finish. We locate any problem areas and rehabilitate them to a like new state with our state-of-the-art bathtub refinishing products. We can completely change the color of your claw foot bathtub and also install all types of custom antique clawfoot tub feet. We work on claw foot tubs and pedestal tubs to revive there outdated colors. We have a pick up service, and we always have your tub completed on-time. In most cases we can set up times for pickup and delivery with you.
Discover what makes us different from other cast iron tub refinishing companies by visiting our reviews page to see what your neighbors are saying about our expert service.
How To Avoid Outdating Problems?
Are outdated clawfoot tubs a common problem? There are a few things you can do to keep your clawfoot tub finish from chipping away:
Make sure to never leave standing water after you have used your clawfoot bathtub. Not only does this help your enamel surface, it also helps to prevent rust from forming in the interior and on the exterior of your clawfoot bathtub.
Do not let the Northeast Tennessee winter weather take a toll on your clawfoot bathtub. (Leaving bathroom window's open or leaving tub outside for long periods of time)
Never, ever use bleach to clean the surface of your claw foot tub.
If your clawfoot tub has surface damage or outdated colors, our Tri-Cities, TN claw foot bathtub refinishing experts will not only see your problem, they will fix it in just 2 days. Miraculous Makeovers offers several options for claw foot bathtub refinishing to make sure your specific problem is affordably resolved.
Where To Find Expert Clawfoot Tub Refinishing Near Me?
If you have a clawfoot tub or pedestal tub in your home or yard, that you would like to be the center piece of your bathroom you should get professional help right away. Ugly Clawfoot tubs inside your home can be a serious headache by making your entire bathroom feel outdated.
These tubs need to be fixed because they are as beautiful in to days world, as they were in the late 19th century. Even if rust and other damages occur, they can be brought back to life in just a few days. Call an expert at Miraculous Makeovers when you're looking for Clawfoot tub refinishing near me, and we will make sure that your home doesn't suffer from a complete bathroom disappointment again. We take care of ugly clawfoot tubs in a timely and professional manner, ensuring that you will be able to enjoy your bath time once again.
How To Clean Your Claw Foot Bathtub
A dirty claw foot bathtub isn't a pretty sight. A dirty tub can result in enamel damage. Try these steps to get rid of the dirt:
Wipe down the surface with a microfiber cloth.
Clean with non-bleach dish detergent and lukewarm water.
Polish your clawfoot bathtub at least once a month with polishing wax and a buffer.
I'm Thinking About Refinishing Bathtub with Epoxy?
Refinishing a bathtub with epoxy is not a good choice of materials. Epoxy coatings intend to yellow over time, when you are looking for expert clawfoot tub refinishing companies make sure they are using high-quality coatings, such as a polyester polyurethane for a long-lasting bright finish.
When Working With The Experts
– Highly qualified and trustworthy refinishers who are all factory trained, certified, drug tested and background checked.
– On-time appointments from friendly professionals who value your time and perform every job as efficiently as possible.
– A fully masked worksite that leaves no mess or trace. We respect your property as if it were our own.
– UPFRONT, affordable pricing so you get the quality service you need without getting blind-sided by unexpected fees.
– 100% GUARANTEED satisfaction! We stand 100% behind all our work.