So How Long To Wait After Resurfacing a Tub? Does The Bathtub Reglazing Dry Time Take Forever?
When it comes to getting our bathtubs replaced or refinished we all like to know "when will I be able to use it again".
I think we all know that when a bathtub is being replaced it simply can take a week or two before we are able to enjoy a nice relaxing bubble bath again.
today, I am going to go over the bathtub reglazing dry time…
so that you know how long to wait after resurfacing a tub…
so that you can decide which process is best for you when the time comes for you to update that worn old tub for less money.
To complete your bathtub reglazing project it can take anywhere from 3 to 4 1/2 hours before the contractor gets out of your hair…
but you should expect a short waiting period after s/he has left your property.
Different materials vary when it comes to drying times.
Some coatings take 4 hours while some can take up to 48 or 72 hours.
Just imagine the bathtub reglazing problems you would encounter if you had to wait 48 hours or more to reach your bathtub reglazing dry time.
Every household has massive debris in the air and once those debris decide to land guess where they are going?
straight onto your unprocessed tub.
The best thing you can do is ask your contractor about the bathtub reglazing dry time before any work begins…
…so that you can make other arrangements during the time that your tub is vacant.
Some refinishing contractors can perform a cut and buff technique the following day of refinishing your bathtub.
They will polish your entire bathtub.
This process will remove any unwanted debris that have fell in your coating overnight…
Not too many bathtub refinishers are aware of this technique, but it works great for any coating type.
You can also purchase our Miraculous Cleaner it helps remove debris but it varies on how bad the issue is, after a couple uses you will be able to tell a big difference in your surface.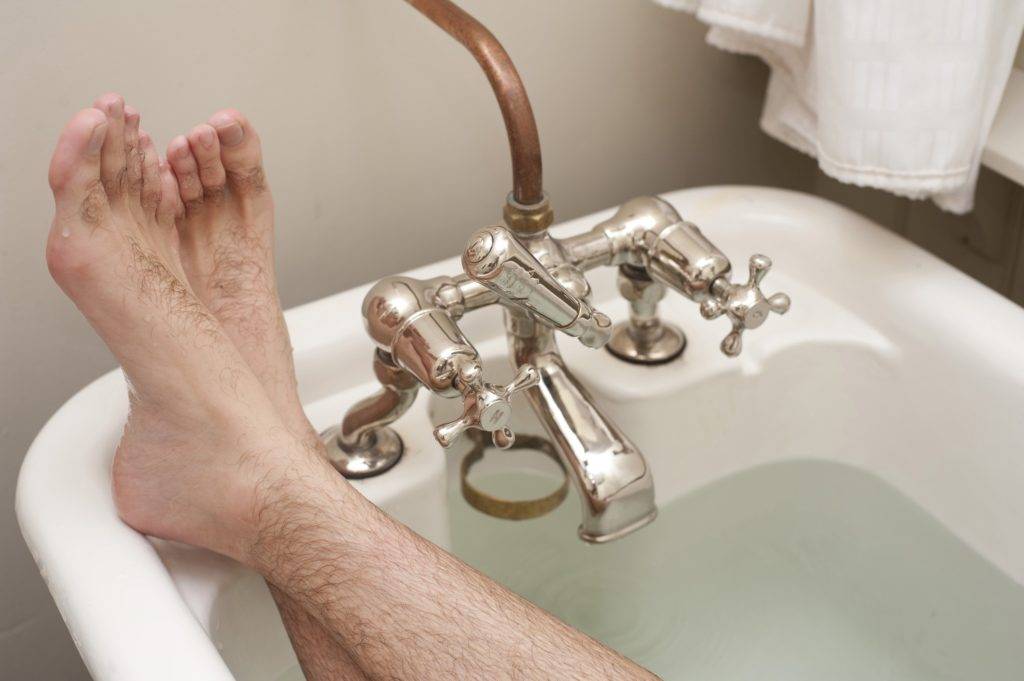 How Long Should I Wait for Bathtub Reglazing Dry time?
How long you should wait after resurfacing a tub, varies on what you are trying to do with the tub.
The bathtub reglazing dry time when done with high quality coatings can take place within the first 24 hours…
…and the full bathtub reglazing curing time can take up to 7 days.
don't worry you can still enjoy your tub within those 7 days.
However, the type of materials being used can have a huge impact on your bathtub reglazing dry time.
Even the temperature within the bathroom can slow the drying time down.
Maybe your refinisher didn't properly mix the products…
which can take days to dry or maybe it will need to be redone.
What ever it might be, dry times normally occur within 24 hours and that's using the best products on the market.
I wouldn't take nothing no longer then 24 hours if I'm planning to refinish a bathtub inside my home.
If your looking for some help with finding the best bathtub refinishing company to perform fantastic work…
…go check out my 5 step guide it should be able to lead you into the right direction.