Fiberglass Tub Hole Repair In Tri-Cities, TN
Is your fiberglass tub leaking? Call the experts at Miraculous Makeovers at (423) 612-4174 for immediate Tri-Cities, TN fiberglass tub hole repair services. Get instant access to our online specials page and save on your next project.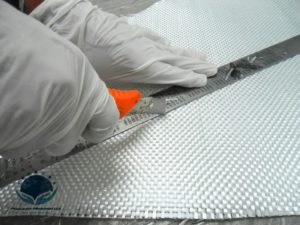 Miraculous Makeovers understands the severity of a fiberglass tub hole. Our certified fiberglass tub hole repair experts are prepared to repair and update your fiberglass bathtub the right way, quickly and cost effectively the first time. We have fully stocked vans with fiberglass repair products (no lowes fiberglass resin and no lowes fiberglass cloth) we only stock the best products and equipment needed to repair a fiberglass bathtub, that means less time waiting for the right materials to arrive!
We also back our work 100%. If you are not satisfied for any reason, you will not pay until we make things right! Free estimates are given at your home or business to thoroughly inspect the damaged area, so you can have peace of mind knowing the exact cost of the fiberglass tub hole repair project upfront.
Signs Your Fiberglass Tub Has Holes
A puddle of water on your bathroom floor- although this is not necessarily a sure sign, as it could have been water splashed from the tub or a nearby sink, if a puddle appears each time your fiberglass tub is in use you should call a professional fiberglass bathtub repair company as soon as possible.
Tub want hold water when it is filled up – this could indicate that water is leaving the tub somewhere in the fiberglass, a damaged drain or a damaged overflow.
Call a Topkote certified fiberglass bathtub repair company if you suspect a hole is in your fiberglass tub and can't be found. Our fiberglass tub hole repair professionals have years of experience and a trained eye to find and repair that headache causing hole in your fiberglass bathtub.
Why Work With Us?
– Highly qualified and trustworthy refinishers who are all factory trained, certified, drug tested and background checked.
– On-time appointments from friendly professionals who value your time and perform every job as efficiently as possible.
– A fully masked worksite that leaves no mess or trace. We respect your property as if it were our own.
– UPFRONT, affordable pricing so you get the quality service you need without getting blind-sided by unexpected fees.
– 100% GUARANTEED satisfaction! We stand 100% behind all our work.
Having fiberglass tub issues that need to be seen immediately or need the services of a expert Tri-Cities, TN fiberglass tub hole repair contractor you can count on? Contact Miraculous Makeovers today at (423) 612-4174.