Expert Tri-Cities, TN Garden Bathtub Refinishing & Garden Bathtub Repair
Get your garden tub resurface problems resolved fast with Miraculous Makeovers. Call (423) 612-4174 to transform your existing garden tub in place without demolition or removal with garden bathtub refinishing in Tri-Cities, TN and surrounding areas. Don't miss out on our online specials page and save on your next resurfacing project!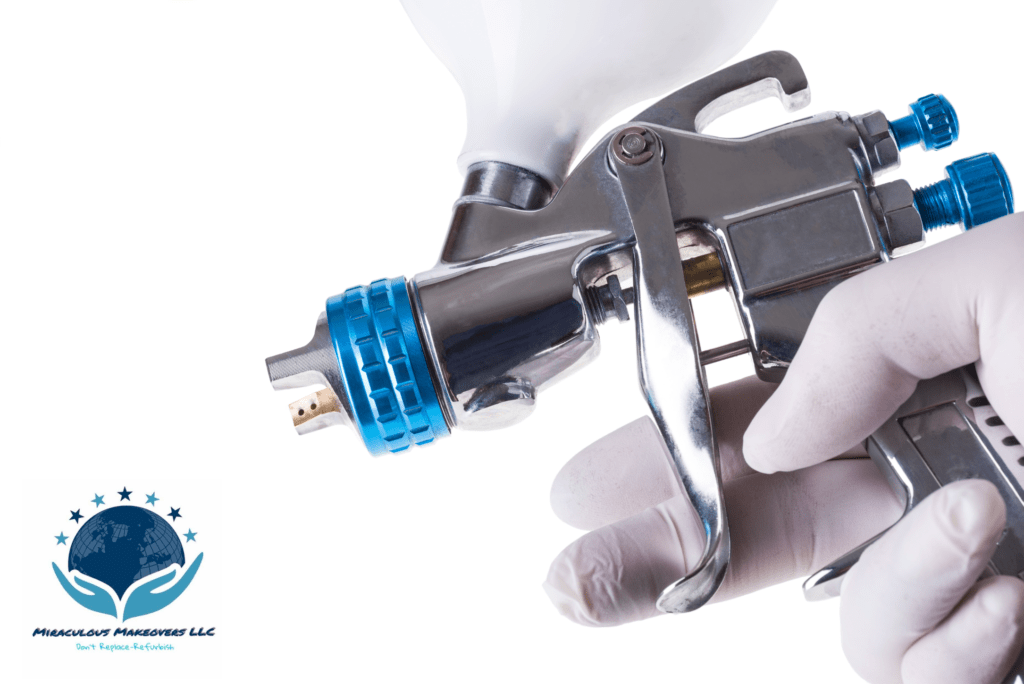 You've finally decided to look into garden bathtub refinishing for your Tri-Cities, TN home. Refinishing your garden tub is one of the best ways to bring new life into your outdated bathroom and since your garden tub is often a place of relaxation, it makes for a great place to start your bathroom remodeling project.
If you are looking to refinish a bathtub in the Tri-Cities, TN Area think of the experts at Miraculous Makeovers. We provide garden bathtub refinishing services to all model types. You will be amazed by our total commitment to your satisfaction.
Your garden tub can add significant value to your home. We will add both value and beauty all while providing you with the best garden bathtub refinishing service available in the market today.
Discover what makes us different from the competition by visiting our bathtub resurfacing reviews page to read our feedback from past clients.
What is Garden Bathtub Refinishing?
Garden tub refinishing is a cost effective solution for outdated, worn or damaged garden tubs. Not only is garden bathtub refinishing the most efficient way to update your surfaces at minimal cost, but it will in no way jeopardize the feel of your extra deep soaking tub. In fact, it will actually make it last longer. No matter the condition of your garden tub, you can rest assured that it will be brought back to life through the use of our state-of-the-art bathtub refinishing process.
What Are Signs it's Time For Garden Tub Refinishing?
Garden tubs get tons of use and are great soaking tubs for small bathrooms that's why we want to make sure yours is always like new. The following are small signs that it may be time for garden bathtub refinishing:
Rust forming around the drain and overflow.
is just outdated and is due for bathtub refinishing.
An ugly garden tub is not just an eyesore or an annoyance, it could be unsafe for your family. If your garden tub is cracked, the finish is chipping, or the surface just will not come clean of rust and dirt, it may be time to get garden tub refinishing. If you notice any of the symptoms, give us a call and one of our certified experts will come out for an in home estimate.
Garden Bathtub Refinishing Cost in Tricities, TN?
Garden tubs are available in all types of shapes and sizes, making it hard for us to give you a price without scheduling an in-house estimate. Garden bathtubs that are 4×4 are normally the square box style or 42-by-60-by-24 inches are common bathtub sizes for an oval garden tub, some garden tubs measure 60-by-60 inches and are mundanely rounded in shape. The only way we can give you precise garden bathtub refinishing prices is by sending us high resolution photos or our reliable experts come out to your home or business and expertly measure your garden tub dimensions on-site.
Easy Tips For Garden Tub Cleaning
Good garden tub cleaning doesn't have to take hours each week. If you invest some time each week into cleaning your garden tub, you can have a shiny, clean tub for years to come. Just follow these easy tips and your garden tub (and your wallet) will thank you:
Say no to abrasive cleaners: Just because you use soap in your garden tub doesn't mean it is getting clean. After a few uses, scrub your garden tub gently. All it takes is dish washing liquid with warm water and a gentle scrub.
New car shine: Remember that shiny garden tub you once had? Do not use bleach or other abrasive cleaners. Try buffing your garden tub using the same techniques you would use to buff your car.
Goodbye to a rusty overflow cover: Got rust on your garden tub overflow cover? Try wiping it with WD-40 and rinse with lukewarm water. Go ahead, visit our photo gallery to view our garden tub pictures to see what we can do for you.
Which Is Better Bathtub Refinishing vs Replacement?
Bathtub refinishing vs replacement is a question that is not necessary, why pay up to $3,000 on replacement cost when our experts offer an alternative that can out last replacement and allow you options to match your recent decor without the mess of demolition.
– Highly qualified and trustworthy refinishers who are all factory trained, certified, drug tested and background checked.
– On-time appointments from friendly professionals who value your time and perform every job as efficiently as possible.
– A fully masked worksite that leaves no mess or trace. We respect your property as if it were our own.
– UPFRONT, affordable pricing so you get the quality service you need without getting blind-sided by unexpected fees.
– 100% GUARANTEED satisfaction! We stand 100% behind all our work.