Dependable Standard Style Bathtub Refinishing In Tri-Cities,TN
Transform your existing standard size bathtub in place without demolition or removal with Tri-Cities, TN standard bathtub refinishing! Call (423) 612-4174 for immediate bathtub restorations in Tri-Cities, TN. Take advantage of our online specials page and enjoy instant savings on your next project.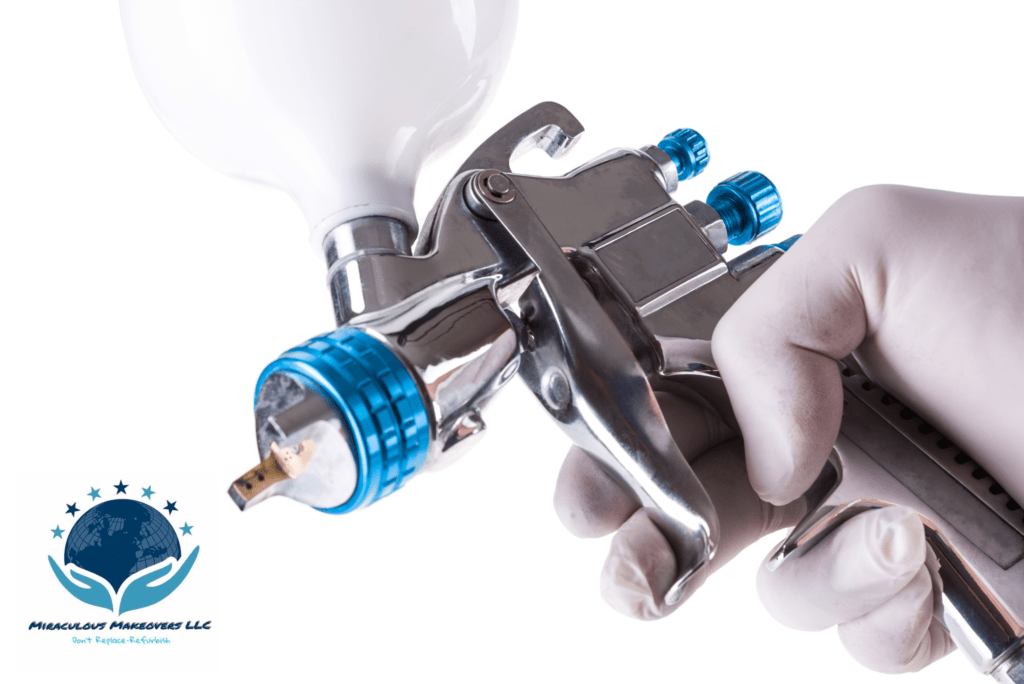 Miraculous Makeovers has over 10 years of experience providing full service residential and commercial standard bathtub refinishing.
We are a fully insured and certified locally owned business proudly serving the entire Tri-Cities, TN Area.
We are bathtub reglazing experts and refinish fiberglass, cast iron, porcelain, ceramic and acrylic tubs.
We know how inconvenient and expensive it is to have a bathtub replaced, which is why we provide our standard bathtub refinishing service. Call us at (423) 612-4174 or click here to check out our bathtub refinishing reviews.
Below is a sampling of our high-quality in-house color choices, if you want to learn more about our bathtub refinishing products just ask us. What Is Standard Bathtub Refinishing?
Standard bathtub refinishing is when we turn your old bathtub that is roughly 60 inches long and 30-32 inches wide new again without demolition or removal. The bathtub reglazing process helps color change, fix stained or damaged surfaces and is ready for immediate use in 24 hours. Having your standard bathtub refinished ensures a smooth, bright, easy to clean finish.
Why Is It Better Than Replacement?
Bathtub reglazing is a quick fix to update the bathtub inside your home or business. Adhesion promoters, bond the new surface over the top of your worn out existing surface, making it a convenient, often a cheaper way to get your standard bathtub back up to date and shining like new. However, bathtub replacement cost anywhere between $1,500-$4,500 which is why refinishing your standard bathtub is the way to go. When replacing your bathtub you may also have to replace flooring, sheet rock, surround and plumbing. In addition, replacement is bad for the environment causing cluttered up landfills and can harm your family by exposing the lead that is found in older tubs. In the long run, standard bathtub refinishing is the ideal solution to your ugly bathtub issue, since replacement will cost more and cause more harm to our beautiful planet you will always be saving by reglazing.
Refinishing a Bathtub Yourself?
Refinishing a bathtub yourself can be a real headache. Bathtub refinishing involves dangerous fumes that should be contained by professional exhaust equipment. If your inclined to utilize a bathtub refinishing kit you can get a bathtub refinishing kit Lowe's but you can't expect it to last no longer than a few weeks to 6 months.
Our certified professionals are highly experienced and skilled at ventilating fumes from your bathroom. Setting up ventilation may require a number of professional techniques such as placing a ventilation fan in your bathroom window, running a duct through your closest window or running a 40ft duct out of your front or back door.
Is Standard Bathtub Refinishing Right For You?
Maintaining your newly refinished bathtub will go a long way in helping you keep a long-lasting beautiful finish. We recommend Miraculous Cleaner our powerful bathtub refinishing maintenance cleaner that is made specifically for refinished tub and tile surfaces. Standard size bathtubs are common bathtub styles found in homes, and we have refinished plenty of them. Our certified cast iron bathtub reglazing professionals can help you determine if standard bathtub refinishing is right for your situation.
Why Choose Us Over The Competition?
– Highly qualified and trustworthy refinishers who are all factory trained, certified, drug tested and background checked.
– On-time appointments from friendly professionals who value your time and perform every job as efficiently as possible.
– A fully masked worksite that leaves no mess or trace. We respect your property as if it were our own.
– UPFRONT, affordable pricing so you get the quality service you need without getting blind-sided by unexpected fees.
– 100% GUARANTEED satisfaction! We stand 100% behind all our work.