Now that summer has arrived, many people are improving their homes. Whether it is improving the interior or adding to the exterior, making adjustments to a home can make the space more livable and even increase the value of the house and property. This article lists seven of the best materials for stunning home improvements.
Quartz
Many homeowners dream of beautiful granite countertops. However, some do not realize that quartz is superior to granite. While the quartz material used for countertops is a mixture of natural stone and resin, it has some advantages over granite. For one, it is resistant to scratches and chips. It also has acid resistant properties, so food erosion and stains are not an issue. Lastly, since it is resin based, it can be made in many different styles.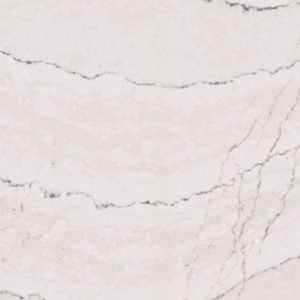 Courtesy of Stoneworkz Worktops
Tile
Tile is not a surprising material to be on this list. Tile is a diverse, stylistic, and affordable material. Tile can be used for backsplashes, bathroom walls and flooring, and more. The typical material for tiling is ceramic and glass. Both ceramic and glass tiling are easily cleaned and can hold up in both wet and dry conditions. However, ceramic tiling is arguable easier to replace if needed.
Stone
Stone has been used by humanity in architecture for thousands of years, and that is unlikely to change. This material is durable, offers infinite variety in appearance, and is environmentally-friendly. Use it to create an accent wall in your living room, make your window wells more attractive by lining them with stone, or create a beautifully natural bathroom floor. Properly prepared and installed, stone features can be cleaned easily and last for years. Faux stone finishes are also durable and attractive if you need something lightweight yet natural-looking.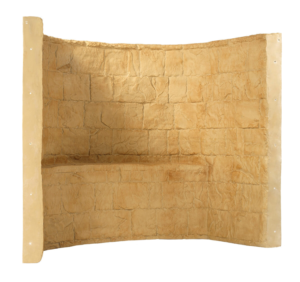 Courtesy of Rockwell Window Wells
Steel
There are limited places for steel in the home, but it is an effective material for a front door. Steel offers an affordable price along with style, durability, and simple fixes. Steel doors are typically coated with a vinyl material to offset the steel look, while stainless steel appliances are usually left bare to show off the chrome. Steel doors can also be repaired in the same way that a dent in a vehicle is replaced, making them simpler to fix if damaged.
Fiberglass
Fiberglass is a surprising material to be on a list of best materials for a home. However, fiberglass can be used to make very effective windows. In fact, fiberglass windows will save a homeowner money in the long run. For one, fiberglass is not as expensive as some materials.
Secondly, well-insulated fiberglass windows provide superior thermal insulation to most other affordable materials on the market. Finally, fiberglass is up to eight times stronger than the usual vinyl, so it's likely to last much longer. Even if your fiberglass windows do start to show signs of wear and tear, our team at Miraculous Makeovers can repair and refinish the seal of your fiberglass windows, which gives them extra staying power. 
Engineered Wood (with Veneer)
Engineered wood is basically particle board covered with a stylistic veneer. While this material will absorb more moisture than plywood, it will not expand and contract to changing temperatures. As well, a veneer of choice can be easily installed and replaced to match the homeowner's needs. Lastly, the price is very affordable.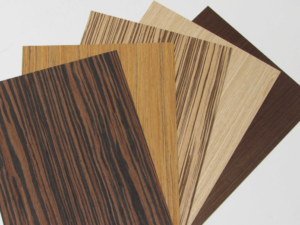 Courtesy of Capitol City Lumber
Nylon
Nylon is commonly used for carpeting. Nylon is much more durable than polyester, olefin, and triexta materials, so it is resistant to pacing and heavy traffic. While nylon is affected by static, it will not harbor mildew and is non-allergenic.
There are lots of different materials that can be used to make home repairs and improvements. Picking the right material can translate into a happier life and a higher value of a home. Ready to make your home beautiful? Call us at Miraculous Makeovers today!